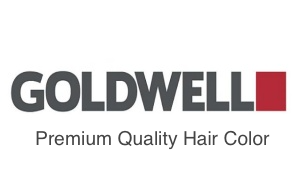 After using the same national hair color brand for 24 years, Mike has switched to using the Goldwell brand of professional color.
Over the past few years, Mike noticed that other brands were inconsistent in gray coverage, blending and overall color retention and performance.  Other brands also left the hair feeling dry and brittle. Mike contacted various color manufacturers to enquire about changes to the chemical formulations of these well known  products, but the manufacturers were not interested in stylist feedback regarding lackluster performance.  Mike heard similar concerns from color experts throughout the region, and decided to switch in order to improve performance for his clients.
After extensive research and special training, Mike decided on the Goldwell brand, trusted by top quality salons nation-wide.  Goldwell holds 84 patents in hair color technology, is proven to fade less than most other brands, and is formulated for optimum gray coverage, even on resistant hair. Goldwell color is proven to retain rich and vibrant tones better than other brands, and has one of the most extensive and varied color palates available in the industry. Once colored with Goldwell, the hair is soft, shiny, naturally lustrous, and resilient. The color holds firmly between touchup appointments, and is easily retoned without leaving the hair feeling stressed. The colors go on smooth and rinse clean.
Mike has been using the Goldwell brand for several months now, and clients agree the final color results are superior. The colors are true to tone, appear to blend naturally and in balanced hues, and don't get brassy, off tone, or faded.  The Silk Lift bleaches are toned and infused with silk fibers to keep the hair soft and conditioned.  The TopChic permanent colors are naturally vivid and don't smell or burn the eyes with processing vapor. The Deep Cover demi-permanent is excellent for gray coverage without ammonia, and is instrumental for color correction.  The Colorance semi permanent collection leaves the hair shiny without lines of demarcation, and is used extensively to refresh the ends of previously colored hair without causing color mutations or over-processed ends.  The Elumen collection provides amazing psychedelic color for those clients with a wild creative side.  All in all, its a versatile, reliable, and long lasting hair color system, and The Art of Hair is proud to be in the Goldwell family.